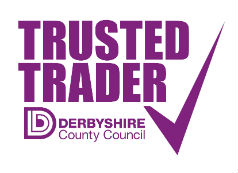 Blitzmyplace – DCC Trusted trader.
A DCC Trusted trader has been trading for at least 12 months and have been vetted against criminal or fraudulent activity.
We've all heard stories about cowboy builders, dodgy workmen and rip-off merchants. Blokes in white vans turning up at your door with little knowledge, experience or respect for your property.
You don't know who they are or where there from? There are no references to give you any idea of the quality of their work or the fact that they may be there to completely rip you off!
Insurance is an important issue. Things can go wrong and you need to know if they're adequately covered.
"There's normally a number of reasons why they're so cheap".
They don't have to pay for insurance because they're not insured.
None payment of taxes because they're probably classed as unemployed and receiving benefits.
They haven't done the job properly.
With free access around your property, are they eyeing your place up? Checking access and exit routes? Checking the contents of your garage or shed?
Blitzmyplace with always offer a price before starting any job and this is strictly adhered to. We offer years of experience within our field and are fully insured. Check out our status on the DCC Trusted traders website which includes customer reviews – Click here to be redirected to our DCC Trusted trader website.
Try searching "gutter cleaning scam" on the internet and see how people have been affected or click on the following:
Conmen clean out more than gutters!
Don't forget to protect the old and vulnerable! If you see anyone working at your elderly neighbour's home – check them out!
We're committed to honesty! – "A good job for a fair price". Blitzmyplace – Proud to be a Trusted trader.
Click here to be directed to our gutter cleaning page.