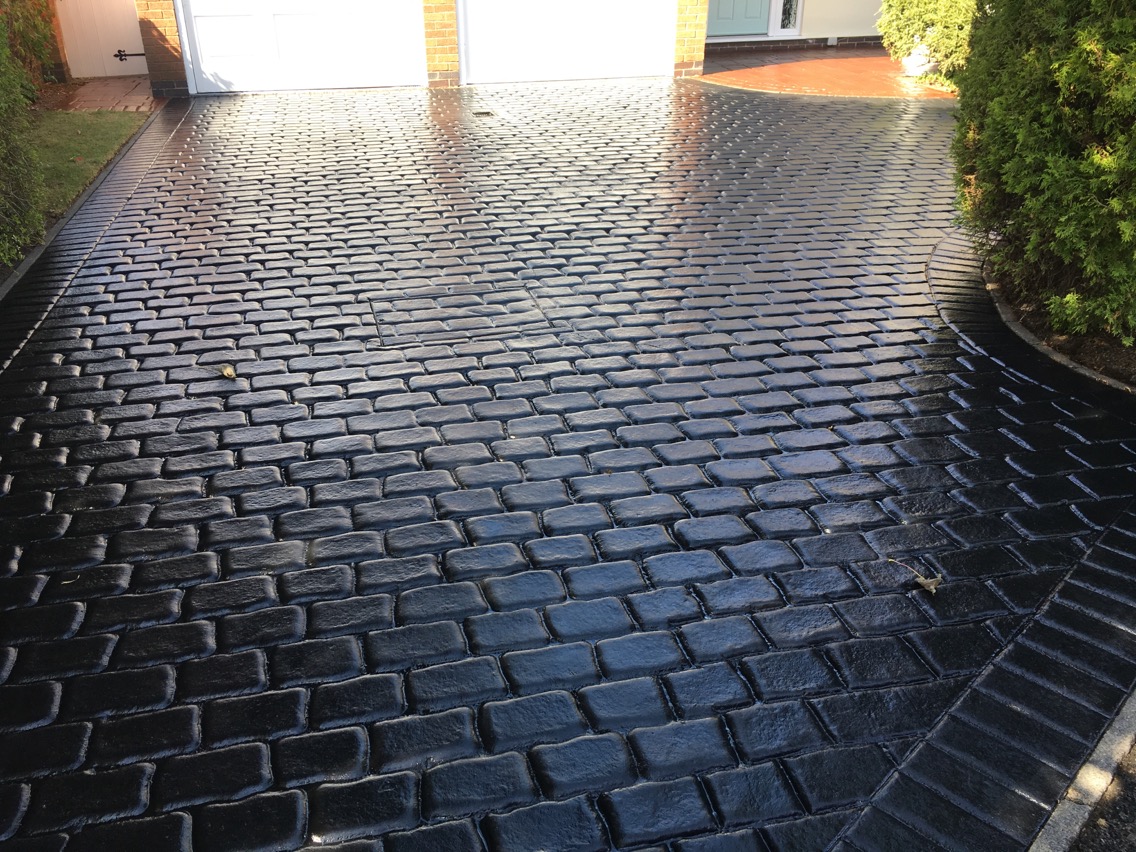 Impressed or Imprinter or Patterned concrete – it's all the same.
Expensive to lay and unless you know what your doing, can look awful when re-coated.
It's advised that impressed concrete drives and paths are re-coated every 3 to 4 years.
This is important as UV and the weather in general will slowly degrade the coating. The coatings used are reversible in nature – i.e. they don't actually cure like a normal paint would. They do however have the capability of disolving or blending into the previous coat.
Re-coating shouldn't be attempted in hot weather nor when the concrete is moist or wet – this is crucial.
We have over 30 years experience within the coatings industry so you can be assured that we know how to apply these products.