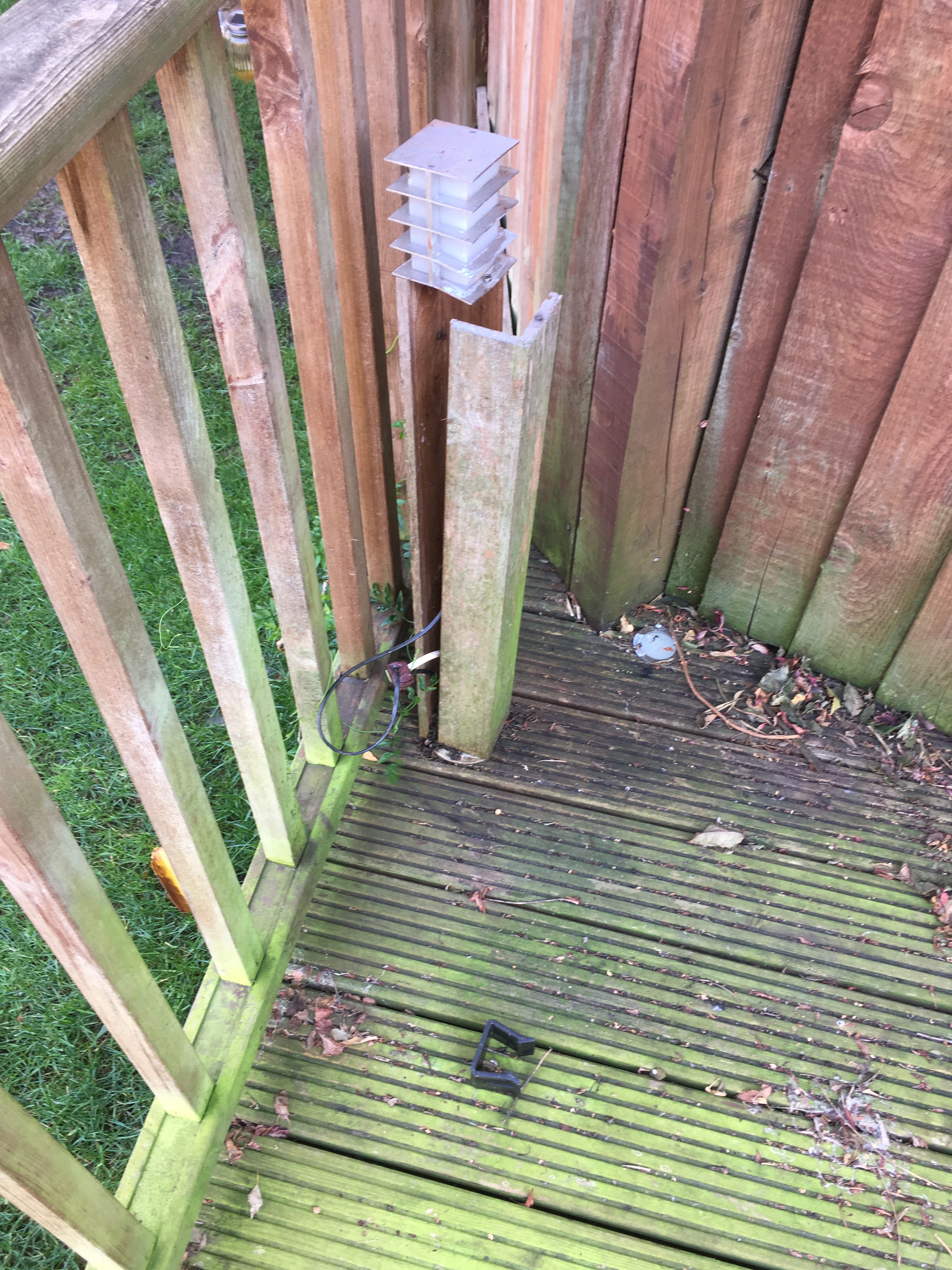 Left untreated, decking soon becomes infested with algae, moss and lichen.
Pressure washing will only remove surface algae etc and will leave a majority ingrained within structure.
We treat to eliminate all existing algae so that it won't re-colonise.
Re-sealing in your choice of finish is done when your decking is suitably dry.